FEATURES
A RESPECTFUL RESPONSE TO
FUNCTION AND BEAUTY
The Zequenze experience starts with a beautiful notebook as the foundation. When designing our notebooks, we began with a traditional thread bound design.
PERFECT BINDING
HANDMADE CURVED CORNERS, SOFT EDGES - Unconventional curved binding and unique curved corners facilitate easy handling. Made individually by hand, each and every one of our products features high-quality materials from Thailand.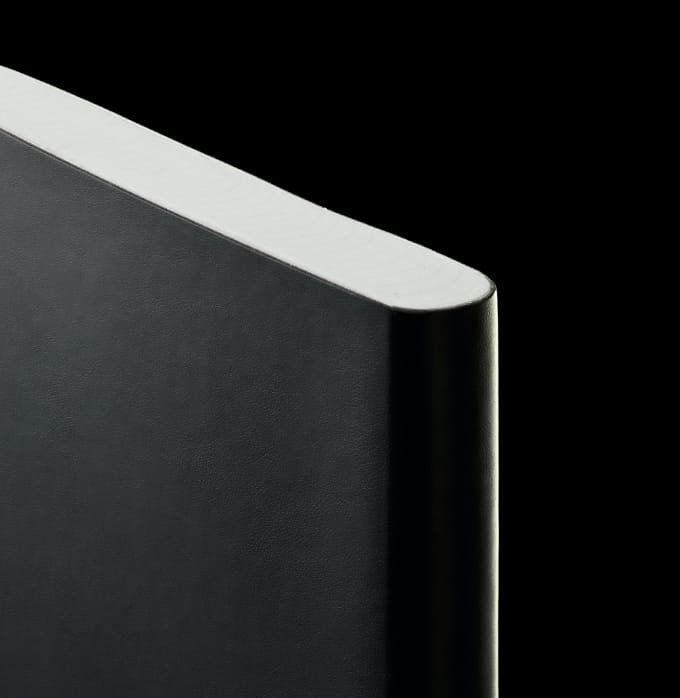 DURABILITY
SOLIDLY BUILT – Our innovative glue-binding system gives ZEQUENZ its unrivaled durability, which surpasses traditional thread-binding methods. With our creative binding system, our notebooks never cease to amaze you.
COMFORT
ZEQUENZ is designed to satisfy a plethora of different lifestyles and needs, and is undeniably the ideal travel journal, analogue laptop, or personal diary.
360 DEGREE OPENING
COMPLETE 360 DEGREE FLEXIBILITY - ZEQUENZ has the ability to be folded 360 degrees, resulting in unbounded flexibility. ZEQUENZ can also be laid completely flat -180 degrees – making it easy to use for left-handed and right-handed writers.
100% HAND MADE
ZEQUENZ Hand-Made Collection was born from extensive research and a desire to harmonize ergonomic designs, colors, and elements.
MAGNETIC BOOKMARK INCLUDED
Each ZEQUENZ notebook comes with a unique Magnetic bookmark on the cover. The bookmark helps owners continue where they left off, as well as adding a chic decorative element.
ECO FRIENDLY
ZEQUENZ uses acid-free paper and ECO-ink in all printings.
Your cart
Checkout